Which one do you like best?
By Oh My Disney
Congratulations! You've found an exclusive Globe At Home festive e-card featuring Mickey and Minnie Mouse that you can download and send to your loved ones, wherever they are to celebrate #GlobePaskuhanAtHome!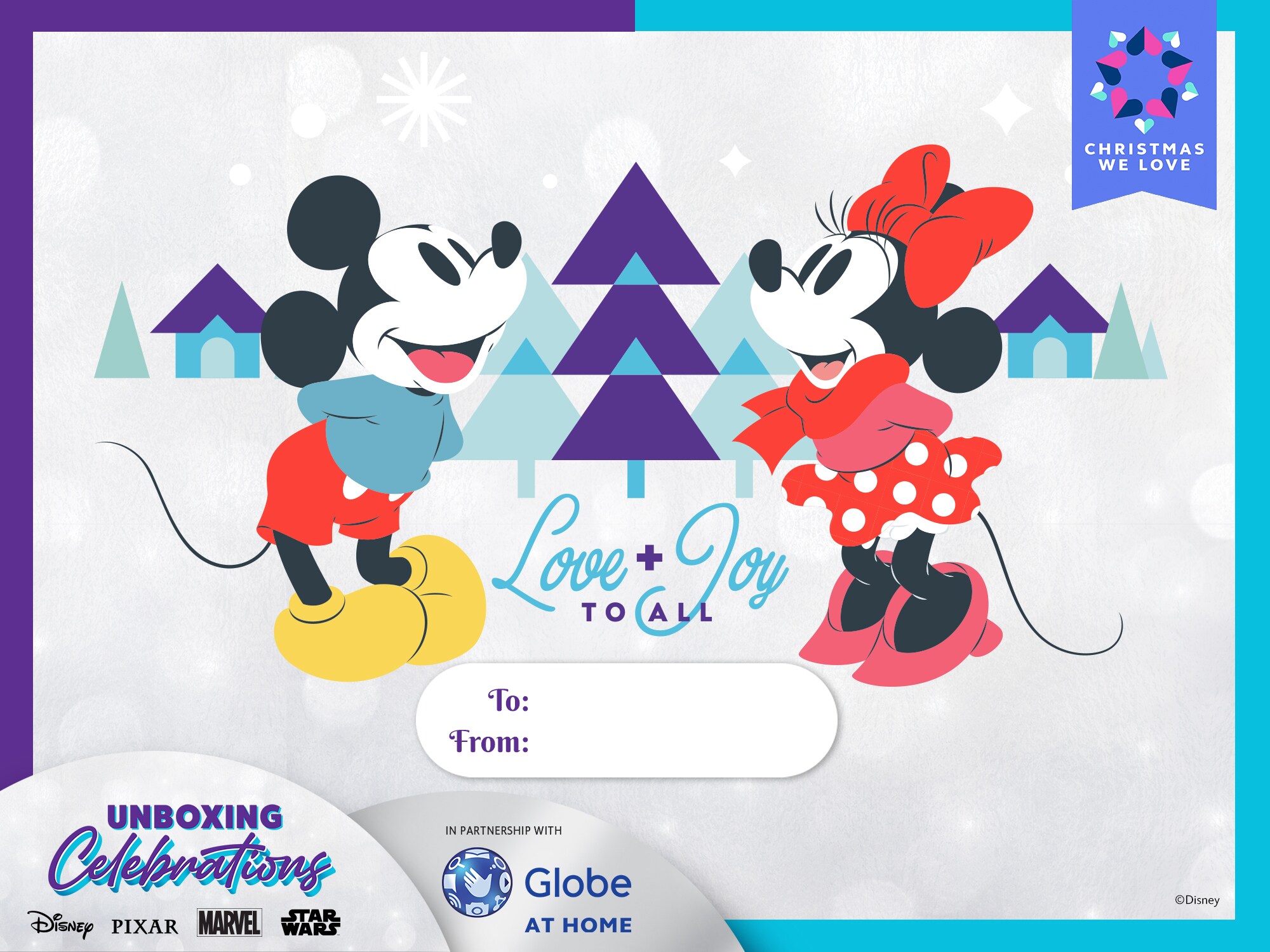 Visit Disney's Unboxing Celebrations portal HERE, your one-stop shop for everything you need for a magical Christmas wherever you are, created in partnership with Globe At Home. To find out more ways to #Recreate your #GlobePasukhanAtHome, register via the World @ Home portal.