For heroes both big and small.
By Disney Family
Power up! There is no better way to start the day than with a breakfast that packs both energy and fun in one. Add elements of our favourite MARVEL heroes into the mix and you'll have a breakfast like no other! Bring power to your little one's breakfast with these delicious breakfast ideas inspired by Thor, The Hulk and Captain America, created together with Kellogg's!
Have a super hero in the house? Register for MARVEL Virtual Run Philippines in the Parent & Child category and complete the distance together to earn your race entitlements. Click HERE for more!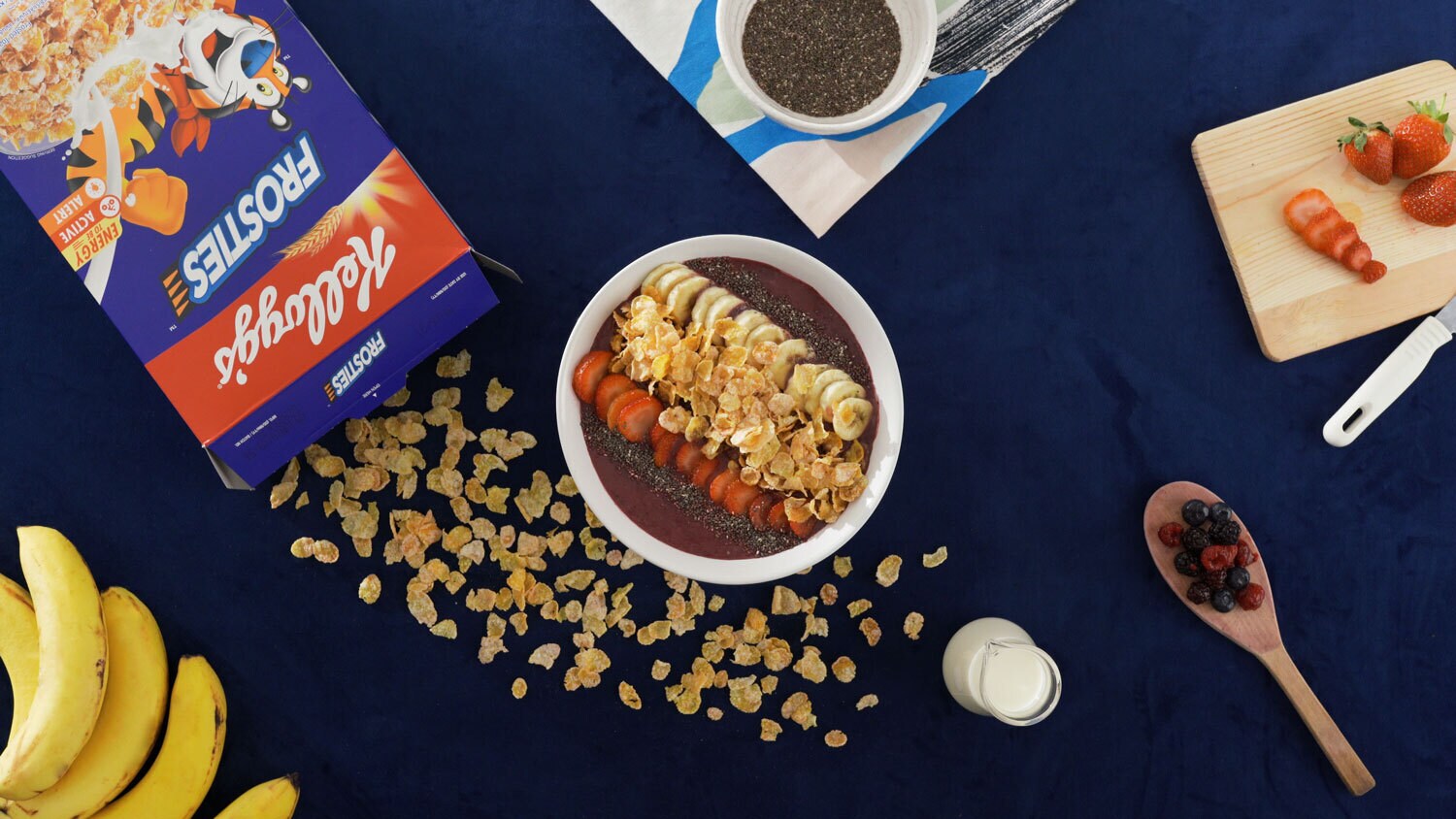 BREAKFAST SMOOTHIE BOWL WITH KELLOGG'S FROSTIES INSPIRED BY THOR
Ingredients
• 2 Tablespoons of Kellogg's Frosties
• ½ Cup of Mixed Frozen Berries
• 2-3 Tablespoons of Low Fat Milk
• 1 Tablespoon of Chia Seeds
• 1 Cup of Sliced Bananas
• 1 Cup of Sliced Strawberries
Directions
1. Add the mixed frozen berries and banana slices to a blender. Blend at low speed.
2. Add the low-fat milk. Continue to blend at low speed until smooth, then pour into a bowl.
3. It's time to decorate! Add sliced strawberries, sliced bananas, chia seeds, and top with Kellogg's Frosties. Enjoy!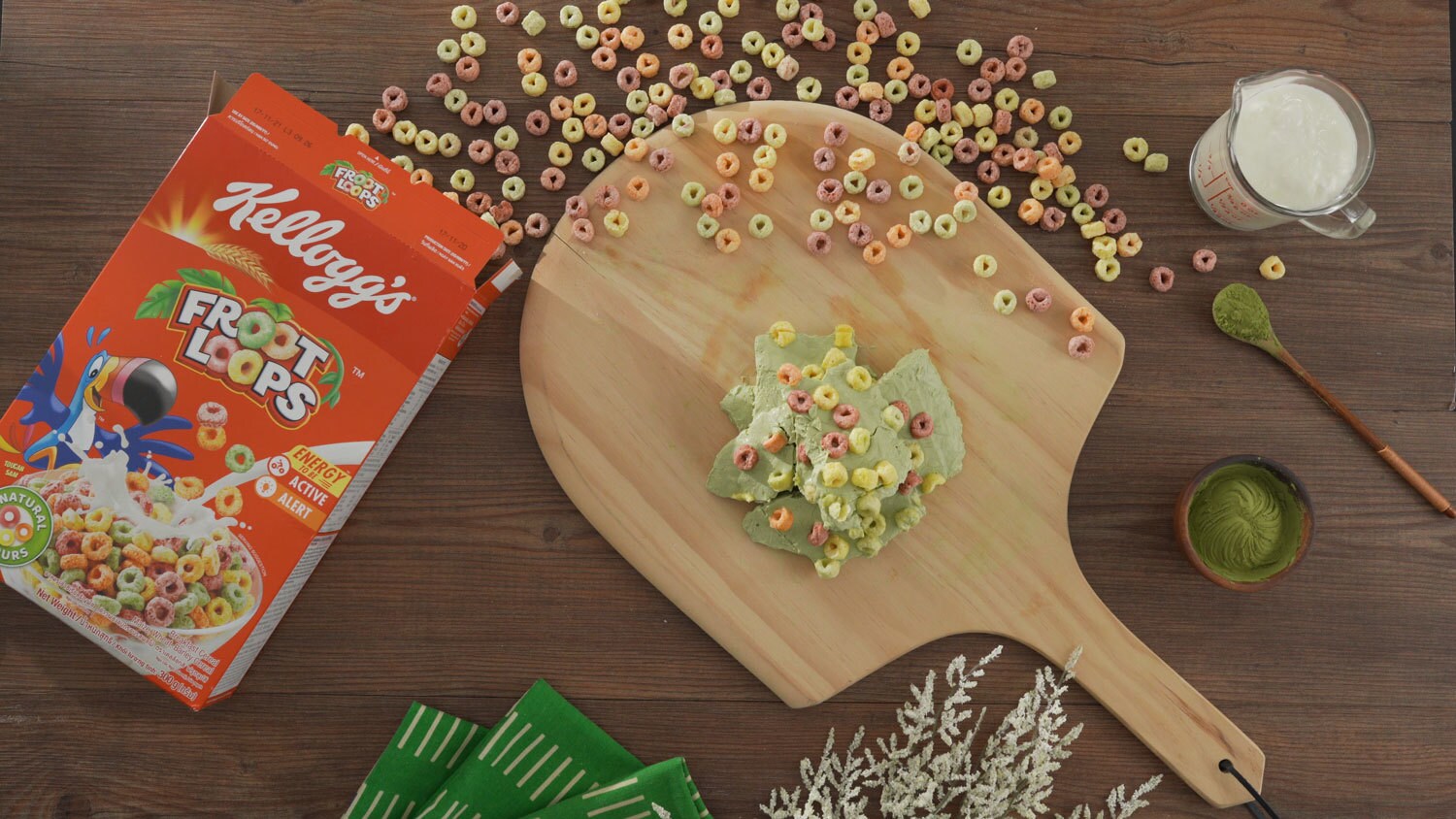 MATCHA FROZEN YOGURT BARK WITH KELLOGG'S FROOT LOOPS INSPIRED BY THE HULK
Ingredients
• ¼ Cup of Kellogg's Froot Loops
• 1¼ Cup of Greek Yogurt
• 1 Tablespoon of Matcha Green Tea Powder
• ½ Teaspoon of Vanilla Extract
Directions
1. Place yogurt into a mixing bowl and add matcha green tea powder and vanilla extract to it. Mix well.
2. Spread mixture evenly onto a baking tray that has been lined with baking paper.
3. Sprinkle Kellogg's Froot Loops evenly on top.
4. Freeze mixture until firm, then break into small chunks. Enjoy!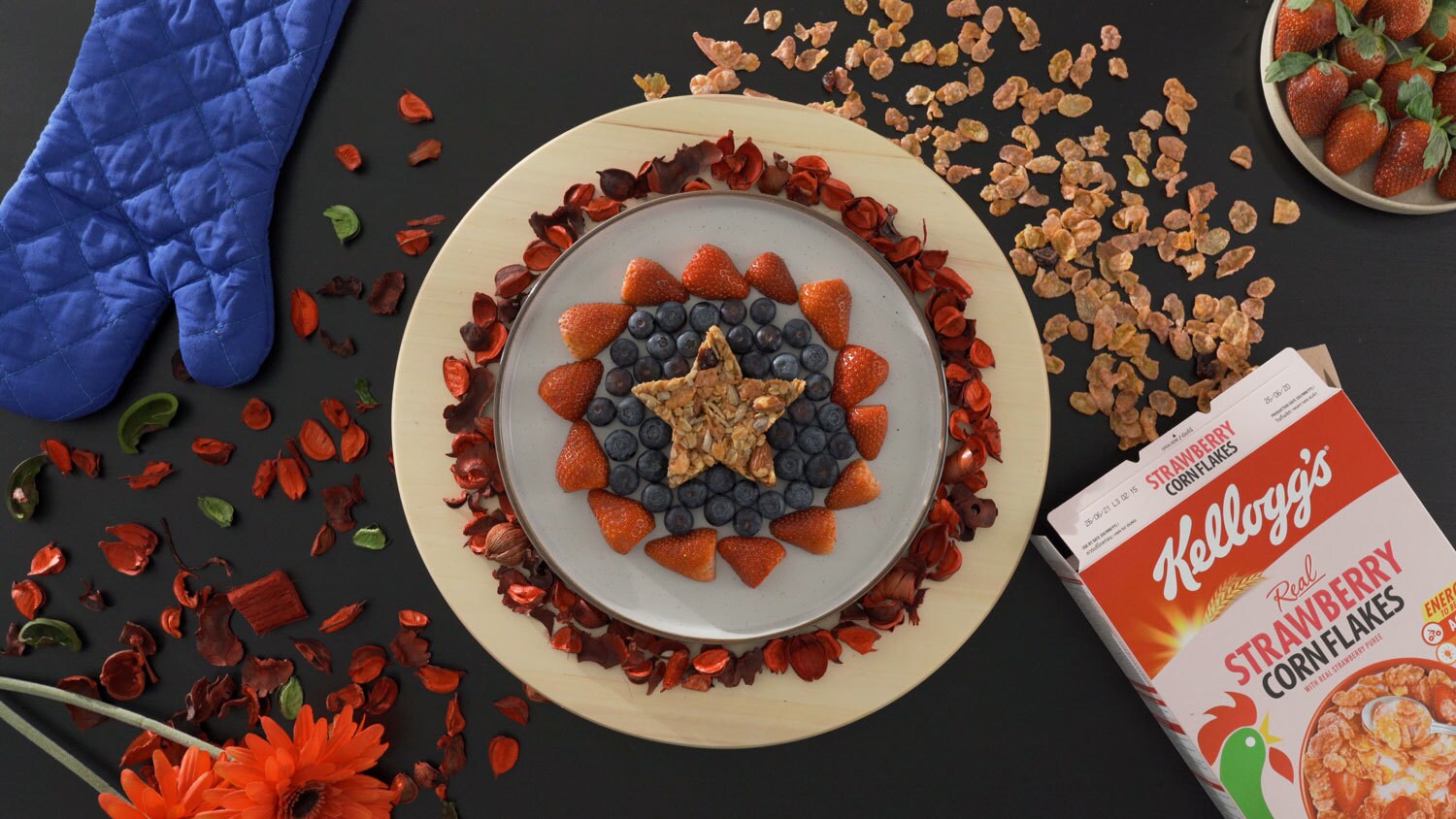 STAR-SHAPED ENERGY BITES WITH KELLOGG'S STRAWBERRY CORNFLAKES INSPIRED BY CAPTAIN AMERICA
Ingredients
• 2-3 Tablespoons of Kellogg's Strawberry Cornflakes
• ¼ Cup of Peanut Butter
• 4 Tablespoons of Warm Honey
• ½ Cup of Raw Sunflower Seeds
• ⅛ Tablespoon of Salt
• ½ Cup of Rolled Oats
• ⅓ Cup of Almonds
Directions
1. Place rolled oats into a mixing bowl. Add almonds, raw sunflower seeds, salt and Kellogg's Strawberry Cornflakes. Mix well and set aside.
2. Place warm honey in mixing bowl. Add peanut butter and mix well.
3. Combine dry mixture with honey and peanut butter mixture and mix well.
4. Place mixture into star-shaped moulds and refrigerate mixture for 20 to 30 minutes. Enjoy!