It's time to put on your "thinking ears" for some trivia fun! Trust us when we say that this quiz is not for the faint of heart.
By Oh My Disney
Are you a fan of all things Disney, Pixar, Marvel and Star Wars? Then get ready, because the Ultimate Oh My Disney Asia Quiz Night is for you! Cozy up with your family at home and stay tuned to our Facebook Page for the premiere of the Ultimate Oh My Disney Asia Quiz Night, hosted by Janina Vela.
To help you keep track of your score, make sure you print the scorecard below! That's one for each person participating.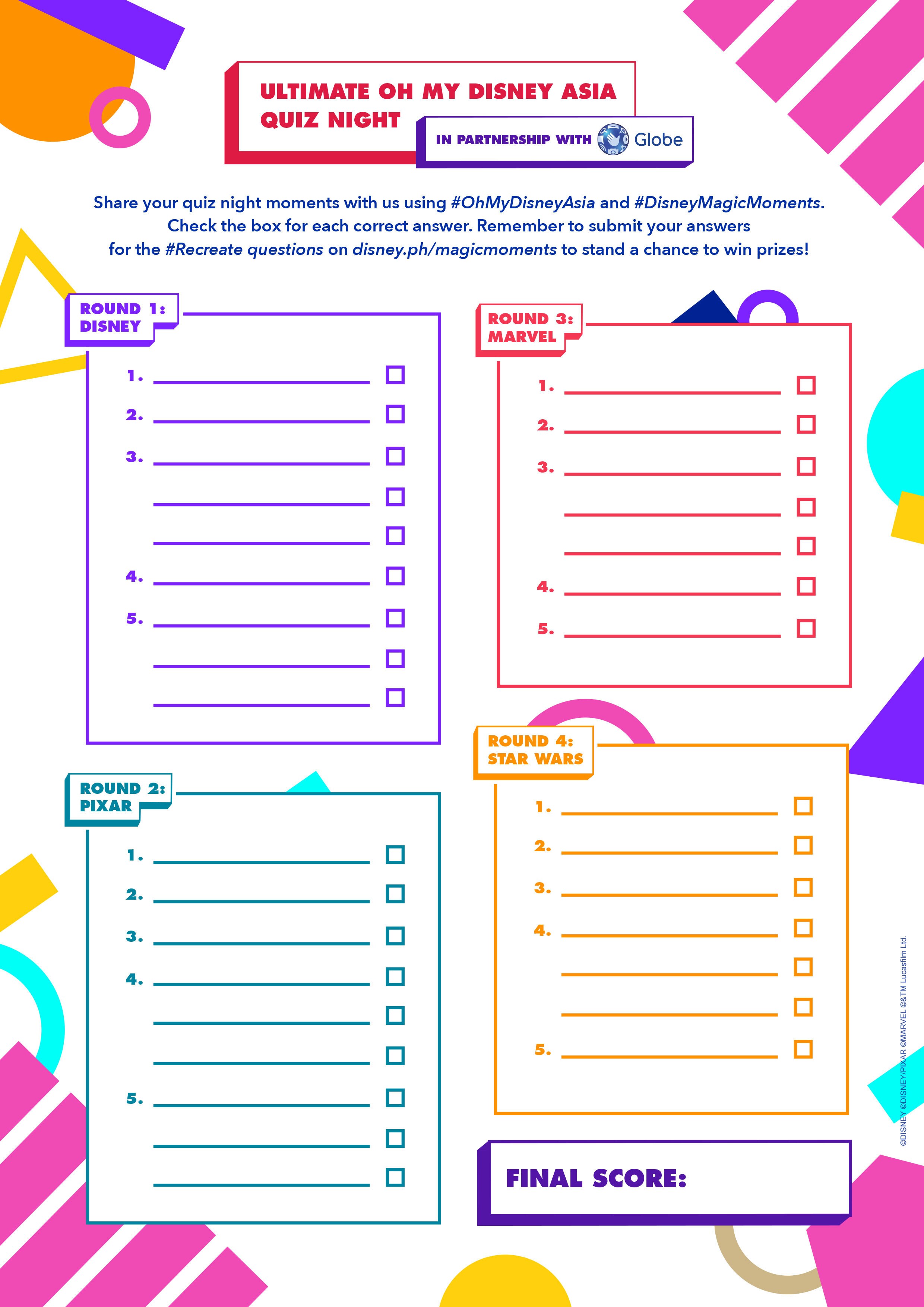 For more #DisneyMagicMoments and more ways to #Recreate magic at home, be sure to head back to the Disney Magic Moments portal HERE, created in partnership with Globe.